Ski Peak Cycle and MTB Holidays
Vaujany / Alpe d'Huez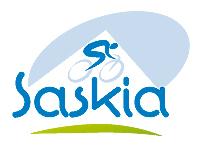 Contact details:
Ski Peak Ltd
Barts End, Crossways Rd
Grayshott
Surrey GU26 6HD
Tel (+44) 1428 608070
ROSE and Ski Peak offer you Vaujany / Alpe d'Huez.
In 2010 ROSE chose Vaujany in the French Alps as the perfect location for its new MTB and road bike test centre and shop. 23 years ago Ski Peak discovered Vaujany as a perfect destination for skiing holidays. Today, this partnership offers you the very best of MTB and cycling holidays in Europe.
MTB and VTT in Vaujany / Alpe d'Huez
Ski Peak offers more than 250 kms of mountain biking trails.
Welcome to some of the best, craziest and steepest MTB challenges anywhere in Europe. Lifts open July 3rd and until August 29th you have access to an incredible 250kms of tracks on 36 circuits. This includes the unbelievable, death defying 32kms of non-stop downhill tracks on the Megavalanche circuit, the longest in the world.
Thanks to its fantastic lift system, Vaujany links in perfectly to the Alpe d'Huez MTB circuit and is truly starting to establish itself on the downhill mountain biking map.
The Alpe d'Huez and Vaujany MTB trails cover:
More than 250 kms tracks and 36 circuits.
36 signposted routes (forest, mountain, rocks, pasture from beginner to expert).
16 cross country tracks - 123 kms.
19 downhill tracks - 120 kms.
9 cable cars.
3 bike parks.
Cycling in Vaujany / Alpe d'Huez
For cycling enthusiast a holiday with Ski Peak in Vaujany / Alpe d'Huez offers access to some top French road races and an amazing array of famous cols.
Ski Peak offers you the chance to complete an incredible 15% of the world's best climbs in one week!
In fact of more than 24,500 worldwide climbs rated by the popular international network for active cyclists climbybike you can take on no less than 3 of the top 20 from the comfort of your Vaujany chalet. So on a seven day holiday you can complete a massive fifteen percent of the world's best climbs! Who and where else offers this? Add to this taking on the timed Grimpe de L'Alpe - 13km up the 21 hairpins to Alpe d'Huez, something every rider surely should attempt at least once in a lifetime, La Marmotte and the local La Vaujany and you see why Ski Peak and Vaujany is a perfect choice.
For more details of MTB and cycling holidays with Ski Peak please see
www.skipeak.com
, for MTB
http://www.skipeak.net/mountain-biking.html
and for cycling
http://www.skipeak.net/cycling.html
.
Print
'load map