The Big Alpine Adventure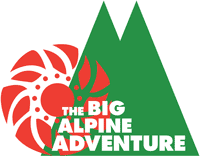 Welcome to the Big Alpine Adventure!
Chalet Arnou is located in the picturesque village of Vaujany, near Alp D'huez, the biking Mecca of Europe. We run a fully catered chalet offering bespoke Alpine Adventure holidays. The hub of the village and the main lift to the hill is just a stone's throw away, placing us in the perfect position for you to get the most from your holiday.
At The Big Alpine Adventure we put you guys first to ensure you get the most out of your own alpine adventure. We aim to create a homely atmosphere, with hearty, healthy, soul satisfying meals and unquestionable hospitality.
The Oisans region is fast becoming one of the most popular mountain bike destinations in France, competing with the likes of Morzine and Chatel. Our chalet is situated 30 seconds ride from the 'Alpette' cable car to the slopes to access the 31 signposted routes. Some of these routes are world famous such as the Megavalanche, a monstrous 32km long roller coaster of a ride from the Pic Blanc at 3300m all the way down to the lush meadows of Allemont at 720m!
But there is something for every level of Mountain biker with gentle 'green' routes all the way through to the challenging 'black' routes. There are also a number of trails accessed directly from Vaujany taking you all the way down to the valley floor. There is a regular free shuttle bus that takes you back up to Vaujany to save you having to pedal all the way back...
The Road scene here is huge to say the least. The area is home to some of the most famous road climbs in the world, such as the monster Grimpe de L'Alpe – the 21 hairpin bends up to Alpe d'Huez, the epic Marmotte and of course Vaujany's own La Vaujany.
However, biking is by no means the only thing to do in Vaujany. So if your group are not all bikers there is something for everybody! Why not indulge in long hikes across the alpine meadows, get wet in the local reservoir or get up and personal to the mountain and go rock climbing.
However you choose to spend your holiday, we will climb mountains to ensure you have the best Big Alpine Adventure!
Check us out at www.thebigalpineadventure.co.uk
Print
'load map