ROSE Social Media Newsroom
Welcome to the ROSE community! You can communicate with us here, talk to other bikers and always stay up-to-date.

test report
00:00, 09.02.2017
RoadBIKE - 03/2017: "Best in test" for the XEON CDX CROSS-2000 in RoadBIKE
Verdict: "Despite its slim tyres, the Xeon CDX Cross is a cross bike – as its name suggests – with a sporty riding position and strong directional stability. Commuters and those hungry for adventures will put their hands on it."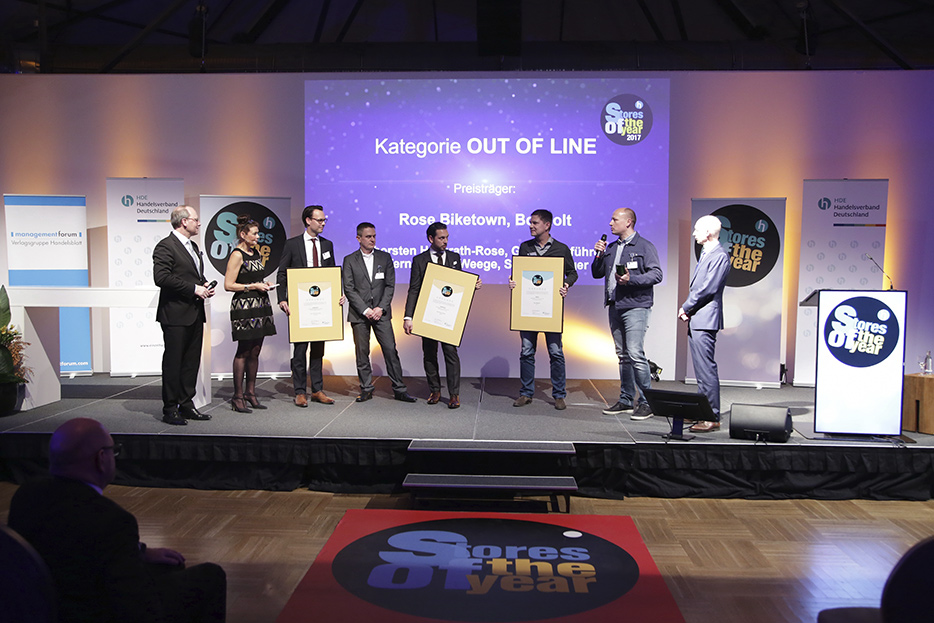 press release
15:22, 02.02.2017
ROSE Biketown Bocholt wins 2017 Stores of the Year Award
Yesterday, the ROSE Biketown store in Bocholt received the 2017 Stores of the Year Award in the "Out of Line" category. For the second time already, the German Retail Association HDE honoured the innovative and creative store concepts of the company ROSE Bikes with this award. The modernization of the flagship store in Bocholt has taken the retail-digitalization strategy of BIKETOWN Munich, that received the award two years ago, to the next level.
press release

test report
00:00, 11.01.2017
RoadBIKE - 02/2017: "BEST IN TEST" in RoadBIKE for the X-LITE CRS-4000 CM
Verdict: "The superbly specced, super light Rose impresses as a thoroughbred speed machine for hard and short races. You couldn't wish for a better road bike for less than 4000 euros. Well-deserved test victory!"

test report
00:00, 10.01.2017
RoadBIKE - 02/2017: "Test victory" for the Xtreme All2gether XL tool box from the RoadBIKE
VERDICT: "The low-priced Xtreme All2gether XL Box offers best equipment, moreover, the tools fit well in the palm of your hand. The quality leaves no reason for complaint. Even though a lot of things are superfluous: clear test victory!"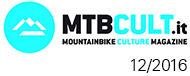 test report
00:00, 19.12.2016
12/2016 - MTBCult.it: GRANITE CHIEF 2 tested by "MTBCult.it"
"The quality of the finish, the technical specifications, components and behaviour on the trail put this bike on a par with the most famous competitors on which, however, you will not find this level of component quality."

test report
00:00, 13.12.2016
Trekkingbike - 01/2017: "SUPER" is Trekkingbike's verdict on the ACTIVA PRO PINION
Verdict: […]"Just as suitable for long tours with luggage as for commuting to the office - the whole year round." […]

test report
00:00, 28.11.2016
Tour - 11/2016: The TEAM DX CROSS RANDONNEUR-3000 tested by Tour
Verdict: "Almost luxuriously specced bike, elegantly integrated lighting system, ideal for commuters"

test report
00:00, 14.11.2016
Bikeboard - 9/2016: XEON CW-3000 tested by Bikeboard
"One of the first aero bikes on disc brakes. The bike quickly response, easily accelerate on high cadence thx to steep seating tube angle. (...) suprisingly pretty well dampens vibrations on rough tarmac surface."

test report
00:00, 03.11.2016
Bike & Trekking - 10/2016: ROOT MILLER 3 tested by Bike & Trekking
"The Root Miller is a bike that will never let you down. A bike which lets you ride trails safely and in a controlled manner. A bike that is one step ahead of others."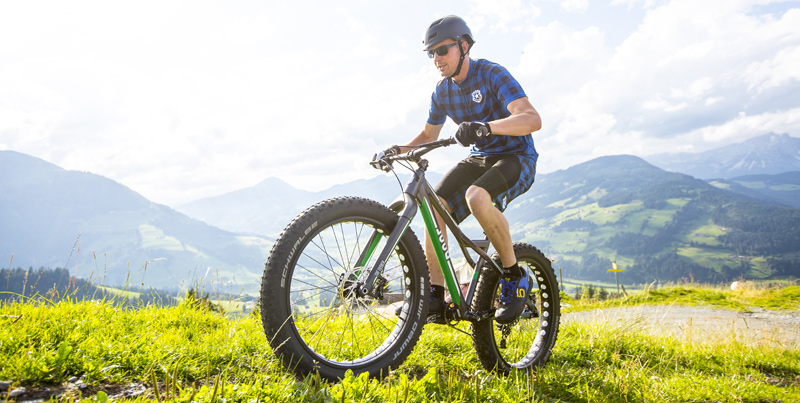 Fatbike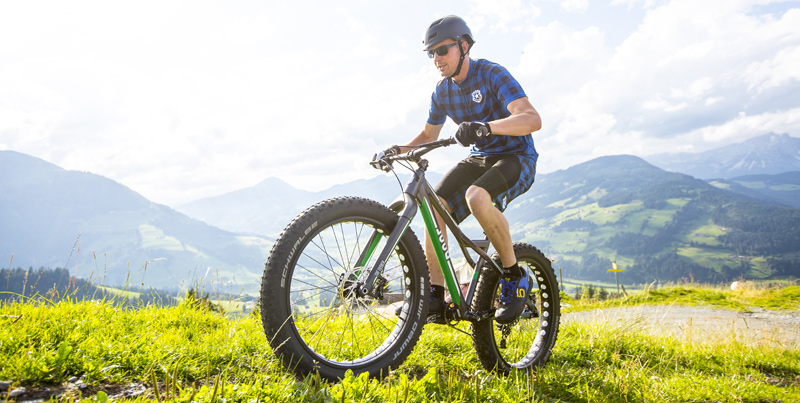 Fatbike – the allrounder for amazing riding fun!
May we introduce THE TUSKER? It's our bike of the month! This month, it's all about the topic of fatbikes. What are these trendy bikes capable of? When should you rely on the concentrated power of a fatbike? When would a classic mountain bike be a better choice for you? Convince yourself of the versatility of these extraordinary bikes here!
They were developed for especially demanding terrain, where a standard bike simply has to give up. A fatbike will particularly show its full potential whenever trails cannot be found anymore. This really is a true off-road monster. Whether in snow, deep mud, on a sand beach, gravel or untouched forest soil with large roots and bumps – the fatbike feels good in extreme situations. The reason for this are large-volume tyres with a big tread and a profile with extra strong grip. The traction arising from this allows for particularly good handling, agility and great braking behaviour.